Sales and Marketing Collateral
2014 - Present. When I first started as a graphic designer I worked under the roof of TEN: The Enthusiast Network's Creative Services. TEN was and still is an original content producer powerhouse. With that being said, the sales staff were always in need of collateral and the events team in need of marketing. I have easily made hundreds upon hundreds of one-off sales sheets, inflatable banners, window decals, license plates, advertorials, corporate Power Points and t-shirts but to save your eye-balls some strain, here are just a few to look at (some figures have been blurred for privacy).
Mustang: Media Kit Refresh
2016. Before (bottom) and After (top) of the Mustang Network's media prices. When I first laid eyes upon it I was immediately overwhelmed by how busy it was. The outcome was a nice, modern and digestible flyer.
Priority One Canine
2015. Ever wanted a personal attack dog that doubles as the ultimate family companion? If this advertorial for Recoil Magazine doesn't change your mind, I'm not sure what will.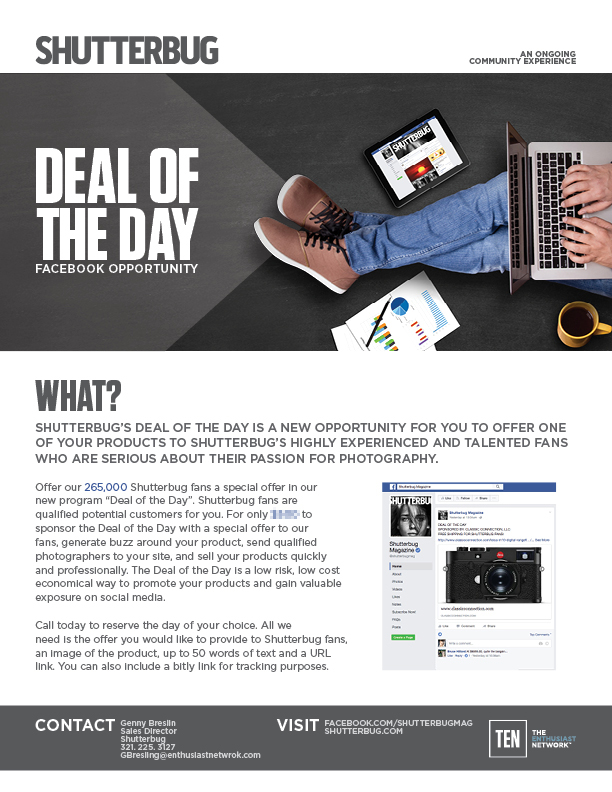 Shutterbug: Deal of the Day
2017. Sales flyer for Shutterbug advertising Facebook advertising opportunities.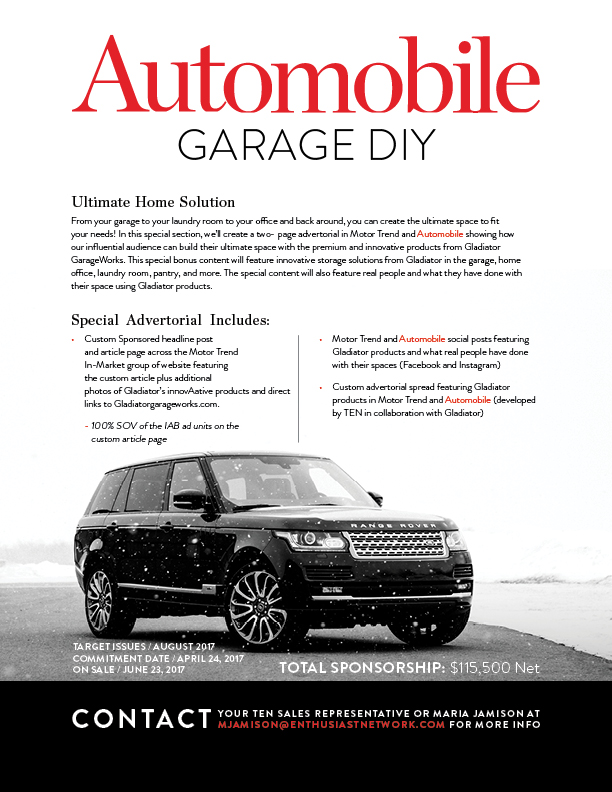 Automobile: Garage DIY
2017. One-sheet sales flyer advertising the opportunity to Sponsor Automobile and Mototrend's "Garage DIY" series.
Dickies: Day-in-the-Life Advertorial Mock
2015. Slipped away into an original content presentation was a small mock-up advertorial for Dickies. I've always loved the simplicity of this one.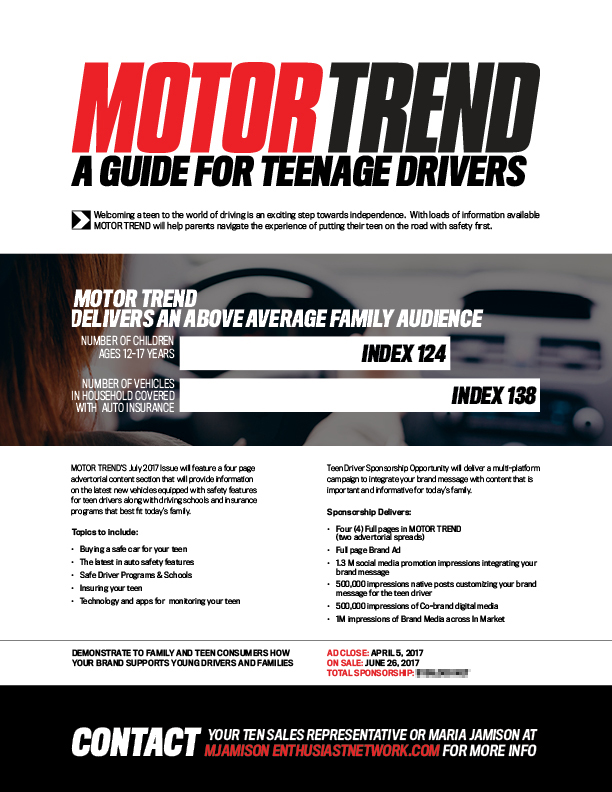 Motortrend: Teen Drivers 101
2016. Sponsorship opportunity for like-minded brands to partner with Motortrend. Showing that their brand caters and supports the lifestyle of young drivers and families.